Dr. Coates Office offers clients the safety and science of a dentist's office with all the comforts of a spa. First you'll have a complimentary consultation to answer all your questions. If you are interested in moving forward with the treatment, a GLO Science dentist will then examine your teeth and gums to ensure that they're healthy for whitening at that time. Then, while you relax, watch TV, or even nap, our proprietary gel and blue light treatment work to whiten teeth to their optimal brightness.
What does the whole procedure look like?
Your gums and mouth are protected with isolation materials and a "Before" picture is taken.
The GLO Science whitening gel is professionally applied and activated by the light source.
After three 7-minute applications over a one-hour period, your whitening is completed and your "After" picture is taken.
You rinse. You smile. There simply is no other way to whiten teeth faster, easier, and more effectively.
Sure there are a few options like a whitening toothpaste or tray system, but most options are not as fast, easy, convenient and effective as GLO Science. As the chart below indicates, GLO Science gives you a faster, more convenient experience and a better result than other options.
How does it work?
Dr. Coates GLO Science Professional Teeth Whitening treatment consists of a gentle hydrogen-peroxide whitening gel activated by a special, patented light operating in the gentle "blue spectrum." Unlike traditional bleaching methods, with GLO Science there's no fuss or mess and no gels or trays to take home. All you have to do is sit back and relax while Dr. Coates GLO Science dental professionals do the rest.
Before & Afters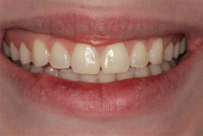 Before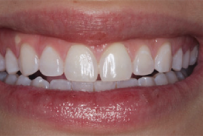 After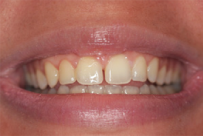 Before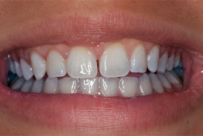 After