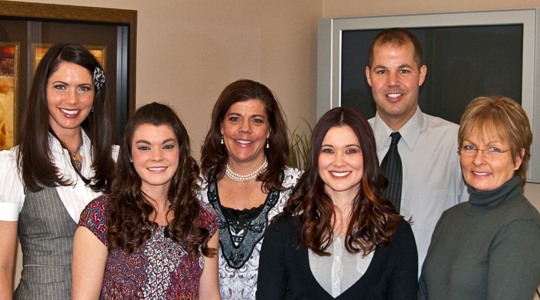 (left to right)Julie, Jennica, Janeen, Nichol, Dr. Coates & Kathy
Our staff is especially interested in making all our patients feel right at home! Whether you need a South Jordan dentist, West Jordan dentist, or Riverton dentist, we put your needs first to achieve efficient and comprehensive treatment. Our experienced and trained staff strive to provide energetic and attentive service to each patient. Our dental team has years of experience in treating patients with the highest level of care.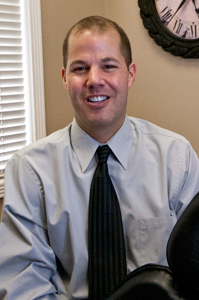 Dr David Coates
Dr. Coates is a native to Utah. He graduated from Bingham High in 1988 continuing his education at the University of Utah, where he graduated with a Bachelor of Science in Biology in June 1995. He received his Doctor of Dental Surgery from Creighton University in May 1999. After finishing his schooling he and his wife moved home to Utah where he was a Resident Dentist at the University of Utah for a year before starting his own family dentist practice.
Dr. Coates joined the Utah Army National Guard in August of 2001 as a Dentist and has been deployed to Iraq and Afghanistan. He is able to do humanitarian missions through the National Guard every year and takes pride in serving people and his Country.
Dr. Coates, his wife and 3 children reside in South Jordan and call this area of the Salt Lake Valley home. He enjoys the outdoors, fishing, biking, running and most of all University of Utah Football.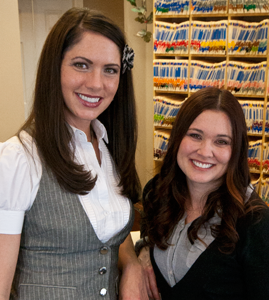 Julie Money, Registered Dental Hygienist (left)
Julie graduated with honors from Salt Lake Community College in 2002 with an Associates Degree in Applied Science. She has worked in the family dentist office of Dr. David Coates as a dental hygienist since that time. Julie is experienced in many aspects of the dental field including general, orthodontic and periodontal dentistry. She is certified in CPR/BLS training and continues to further her knowledge and keep up with advancements in the dental hygiene field by attending yearly CE courses. Julie enjoys her work as a dental hygienist and makes it her goal to help each of her patients have a positive experience in her dental chair (YES!!! It IS possible!). Outside of work, Julie enjoys physical fitness, reading, and family time with her husband and three kids. She is a proud Utah native and loves exploring the diverse landscapes of Utah while hiking, canyoneering, driving, and boating.