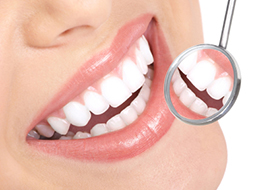 If you or your children have not been to the dentist in the past year it is time to get in there. The last thing that you want is to have to get a filling because you have not been keeping up on regular cleanings. Most dentists will recommend that you come in twice a year to make sure that any diseases or decay can be treated and that your teeth can be cleaned. It is not a wise idea to wait to fix problems where as, if you were going to the dentist regularly you can have issues addressed before they become a problem. If you were to go to the dentist and they found a cavity forming they could keep an eye on it or fill it. However, if you were to wait too long that cavity could turn in to a bigger problem and you may need a root canal. Not only will a root canal be more painful but it will also cost you a lot more money than a simple filling would.
As an adult you should be sure to go every 6 months to a dentist and the same goes for children as well. You want to give your kids the best dental care they can get and by going to the dentist each 6 months you will be able to do that. Decay in teeth can start as soon as the first tooth appears so you want to be sure to get your kids the best care that you can find. If you are keeping up on cleaning your child's teeth at home then a visit should be very short and not hard at all. A great dentist will help your child feel at ease so that there are no problems during the appointment.
Adults and children need to get in to see the dentist every 6 months. Take the precautionary measures now so that you do not have to pay a lot of money for dental care later. Having great clean teeth is such a high priority. You will love showing off your great teeth to everyone. If you haven't been to the dentist in the last year then you need to call right now and schedule an appointment. You can get x-rays and a cleaning to make sure that you do not have any cavities or any problems with your gums.